Bari, Centri Odontoiatrici Specialistici
20 - 21 - 22 Febbraio 2015
PRESENTATION OF THE COURSE
Till a few years ago lingual orthodontics was considered just an alternative to buccal orthodontics and only for esthetic problems, requested from particular patients, who desired, because of personal needs, a beautiful smile without compromising their own dental esthetics. Than, thanks to a lot of studies all over the world on lingual orthodontics and more and more innovative materials, less invasive too, this technique arised close to buccal orthodontics not only as a simple alternative but like a valid orthodontic technique able to solve the great part of dento-skeletal malocclusions.
The bracket i-TTЯ produced by Rocky Mountain Orthdontics company®, from an idea and project of Prof. Aldo Macchi, is an innovative lingual bracket. This lingual bracket presents characteristics completely different from other lingual brackets both as regards the application, both the insertion of the archwire and the control of the dental movements. The i-TTЯ is a not Edgewise lingual bracket, with dynamic torque and selective friction control.
Curriculum of the teacher:
Prof. Aldo Macchi
Dr. Nunzio Cirulli
Dr. Matteo Beretta
PROF. ALDO MACCHI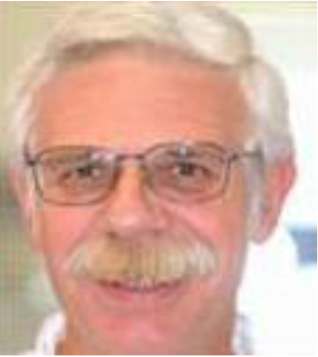 Prof. Aldo Macchi was born in 1953, Graduated in Medicine and Surgery at the University of Pavia in 1979, Postgraduate in Dentistry in 1982, Postgraduate in Orthodontic in 1998.
University Full Professor in the scientific-disciplinary sector MED/28.
Director of the Clinical Dental School of University of Insubria - Varese Hospital.
Teach at Faculty of Medicine and Surgery of the University of Insubria-Varese Italy. Prof. Aldo Macchi has the charge for teaching Dental Materials and prosthesis Technologies for the Degree Course in Dentistry and Dental Prosthesis at the University of Insubria. He has the assignment to teach "Biomechanics" for the postgraduate School in Orthodontic He is author of more than 100 scientific publications in Orthodontics, in Dental Surgery, in Dental Materials and Computerized Medicine.
A lot of those studies concern on Orthodontic Biomechanics and the Lingual Orthodontic Technique.
He has held numerous courses and seminars of Orthodontics in Italian and foreigners University.
DOTT. MATTEO BERETTA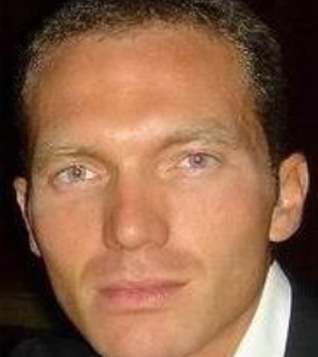 Born in Alessandria, 22-06-1977.
Graduated in Dentistry summa cum laude and mention of honour, University of Parma, year 2001.
Postgraduated in Orthodontics summa cum laude, University of Insubria-Varese, year 2005.
During the period spent at the postgraduate School of Orthodontics, University of Insubria-Varese, under the guidance of Prof. Aldo Macchi, head of the Dental Clinic, he attended to the Lingual Study course.
He Attended to the Tweed Study course at the Charles.H. Tweed International foundation, Tucson-Arizona-USA, in the year 2004, and to a lot of other orthodontics courses in the past years.
He is a main member of the Study group about i-TTЯ (RMO) lingual technique, since its beginning in the year 2008, directed by Prof. Aldo Macchi, the inventor of this system, and he is instructor for the teaching courses.
His private practice, in Casale Monferrato(Alessandria) and Varese, is restricted to Orthodontics, especially Lingual, adult Orthodontics and multidisciplinary cases, and Paediatric Dentistry for no compliance patients, using sedative analgesia with oxygen and nitrous oxide and Ozone therapy.
He is Assistant Clinical Professor for lingual orthodontics, under the guidance of Prof. Aldo Macchi, at the Department of Orthodontics of the University of Insubria-Varese, Italy.
He is author of publications regarding Orthodontics and Pediatric Dentistry on Italian and international Orthodontics Journals.
Active Member of SIDO (Italian Society of Orthodontics), member of ASIO (Italian Association of Specialists in Orthodontics), SIOLE (Italian Society of Lingual Orthodontics and Esthetics), and SIOI (Italian Society of Pediatric Dentistry).
DOTT. NUNZIO CIRULLI
School leaving Certificate in Scientific Field, Bari 1990.
Degree in Dentistry and Dental Prosthetics, University of Bari (Italy), 1995 (Vote 110/110 cum Laudem). Thesis: "HGF e attività osteoblastica: effetti sulla sequenza riassorbimento-deposizione (coupling)".
Master of Science in Orthodontics and TMJ Disorders, University of Insubria – Varese (Italy), 1999 (Vote 50/50 cum Laudem). Master Thesis: "Ausiliari in Nichel-Titanio per l'intrusione in Ortodonzia fissa".
Postgraduate High Degree (PhD) in "Orto-Fonato-Rino-Gnatodonzia", University of Bari (Italy) 2004. Thesis: Lingual orthodontic treatment, fixed prosthetic therapy and splint therapy in patients with advanced periodontal disease: a clinical and radiological study.
Dental Doctorate Researcher for the University of Bari and Foggia.
Regional Scientific Consultant for the Programs of Preventive Dentistry of Puglia.
Technical Advisor at the Law Courts of Bari.
Cultural Councillor of the Italian Dental Association – Section of Bari from2006 till 2011.
Member of the Editorial Board of the Journal "Progress in Orthodontics" from 2007.
Member of the Editorial Board of the Journal "Journal of Pathology" from 2007.
Adjunct Professor University of Padova - Italy for the years 2008/2009.
Adjunct Professor University of L'Aquila - Italy for the years 2008/2009 and 2009/2010.
Private Practice limited to Orthodontics in Bari, Italy.
Director of the Dental Clinic named "Centri Odontoiatrici Specialistici" in Bari, accredited with Region of Puglia, Italy.
PROGRAMME OF THE COURSE
FRIDAY
Aesthetics in Dentistry
Aesthetics in orthodontics
Brief history of lingual orthodontics
Our Follow Up
The new i-TTЯ Bracket:
2 slots self ligating
Basic Tips of a i-TTЯ Bracket
The other Lingual Brackets
Principles and limits of lingual brackets:
Dimensions
Mechanics of lingual brackets
Mechcanics of 3D lingual brackets
Mechanics of i-TTЯ not edgewise brackets
Application principles of i-TTЯ brackets
Morfological differences among the lingual surfaces and their influence on the 3D teeth control:

tip of the lingual surface of the dental crowns
In-out tip of the teeth
mesio-distal tip of the lingual surface comparing to the labial surface of the crown
wear of the incisal margin
mesio-distal tip of the teeth

Lingual arch plane:

bonding heights on the single tooth comparing to the vestibular plane
lingual axis of the clinical crown
relation between teeth crown-root axis and their centre of resistence
the in-out

Reduced lingual surface:

Half vertica i-TTЯ brackets
Half orizzontal i-TTЯ brackets
Clinical Bonding
direct application
indirect traditional application
auxiliaries transfer systems
the RM bond System
Pratical part 1
Application of i-TTЯ brackets on the stone model, planning of the treatment mechanics and preparation of the bonding indirect tray
Nichel Titanium archwires
shape memory archwires
Martensitic – Austenitic phase
Transforming temperatures
The thermical treatments of the shape memory archwires and termo-mechanical procedures

All Round effect
Bilateral effect
How to control the bends on the Ni-Ti archwires
Shape of the base Ni-Ti archwires
preformed archwires
adjustment of the preformed archwires
Auxiliaries of the Insubria-System™ technique
The M.A.C. (fixed active retainer)
SATURDAY
1° and 2° order bends on the Ni-Ti archwire
how to do 1° order bends on the Ni-Ti archwires
how to do 2° order bends on the Ni-Ti archwires
hands on with 1° and 2° order bends
Pratical part 2
Examples, modelling and application of the archwires and auxiliaries on the Typodont (clinical examples)
Biomechanics of i-TTЯ System
centre of resistance
comparison between labial and lingual biomechanics
intrusion control
extrusion control
rotation control
tip control
torque control
spee curve levelling
The importance of the biomechanics:
Lower Arch

Intrusion control
Rotation control
Tip control

Upper Arch

Intrusion control
Rotation control
Tip control
Functional occlusal anchorage:
the specificity of the i- i-TTЯ Insubria System technique
lower arch as guide and starting point in lingual orthodontics
Selective friction control
how to improve patient's comfort
arch length control
intrusion mechanics control
extrusion mechanics control
opening and closing spaces
Pratical part 3
Examples, modelling and application of the archwires, auxiliaries closing archwires and terminal bends to control the arch lenght and vertical movemenst on crowded Typodont (clinical examples)
Indications for the treatment with i-TTЯ Insubria-System™ technique
(Case report)
Crowding of upper or lower arch
Cross bites
Anterior diastemas
Intrusion of the frontal teeth (upper and lower)
SUNDAY
3D diagnostic records
the new tac cone beam
advantages of the tridimensional diagnosis
the softwares for the tridimensional diagnosis
endodontic and periodontal diagnosis of the lingual cases
cad cam interactions
Set-up and straight wire i-TTЯ lingual technique
indirect application systems in sw lingual orthodontics
lab set-up and indirect application system
complete 3d planning using CT cone beam
digital casts in lingual orthodontics
virtual set-up
virtual project and design of the indirect application system
the straight wire i-TTЯ lingual technique
The M.A.C. plus
Management of impacted canines
The traction test
Occlusal anchorage
Biomechanics
Miniscrews in lingual orthodontics
Relapse and retention
stability of treatment
prevention of tertiary crowding
management of retention: "engines test"
Labio-lingual orthodontics
uprighting of lower molars
intrusion of upper molars
bodly movement of molars
Indications for treatment of complex cases with i-TTЯ Insubria-System™ technique
(Case report)
Case with torque control of a single tooth
Cases with anfitheatre torque control of the frontal teeth
Pre prosthetic and periodontal cases
Non extraction cases
Extraction cases
Hybrid cases (vestibular and lingual)
Questions and Answers
CLOSURE OF THE COURSE
HOURS OF THE COURSE
9:00 - 13:00 / 14:30 - 18:30
MATERIALS AND INSTRUMENTS
Each partecipant will have for the entire duration of the course 1 Typodont bonded with lingual brackets, archwires and auxilliaries for the pratical part, will receive four specific pliers for the technique, a gauge for direct bonding and a Syllabus of i-TTЯ Lingual System.
COST OF THE COURSE
€ 700,00 + 22% VAT + € 200,00 for the 4 pliers
Deposit of € 200,00 + 22% VAT
To participate send the registration form and an advanced payment of € 200,00 to:
i-3D PROFESSIONAL s.r.l.
Banco di Napoli Ag. 6 di Bari
IBAN: IT25 J010 1004 0061 0000 0002 500
FOR INFORMATIONS ABOUT THE COURSE
i-3D PROFESSIONAL s.r.l.
Sig.ra Floriana
e.mail: Questo indirizzo email è protetto dagli spambots. È necessario abilitare JavaScript per vederlo.
Tel. 080 4030134